"Let's Play for the Sustainable and Development Goals"
In the run-up to the International Day of Sport for Development and Peace (IDSDP) on April 6th the United Nations Office on Sport for Development and Peace (UNOSDP) is launching their digital campaign, "Let's Play for the Sustainable and Development Goals"
To celebrate this special occasion, we focus on the important role of sport as an enabler of sustainable development, as recognised in the newly adopted 2030 Agenda for Sustainable Development, which includes 17 Sustainable Development Goals (SDGs).
If your field of work or study is related in any way to one of the 17 Sustainable Development Goals, we at Sport 4 Development would love to hear from you in the form of a photo and/or video, as seen in the video below, simply hold your related goal in front of you say your name and the name of the goal and hey-presto, done. Well not quite you will then need to send your gaol photo and/or video to myself at mark@sport4development.ie and we will add it to our IDSDP April 6th Celebration Wall on our website http://sport4development.ie . It couldn't be easier to join in.
Show you care, help us spread some good will throughout Ireland and the world, join in the celebrations on the International Day of Sport for Development and Peace on the 6th of April.
Below we have all 17 of the Sustainable Development Goals (SDGs)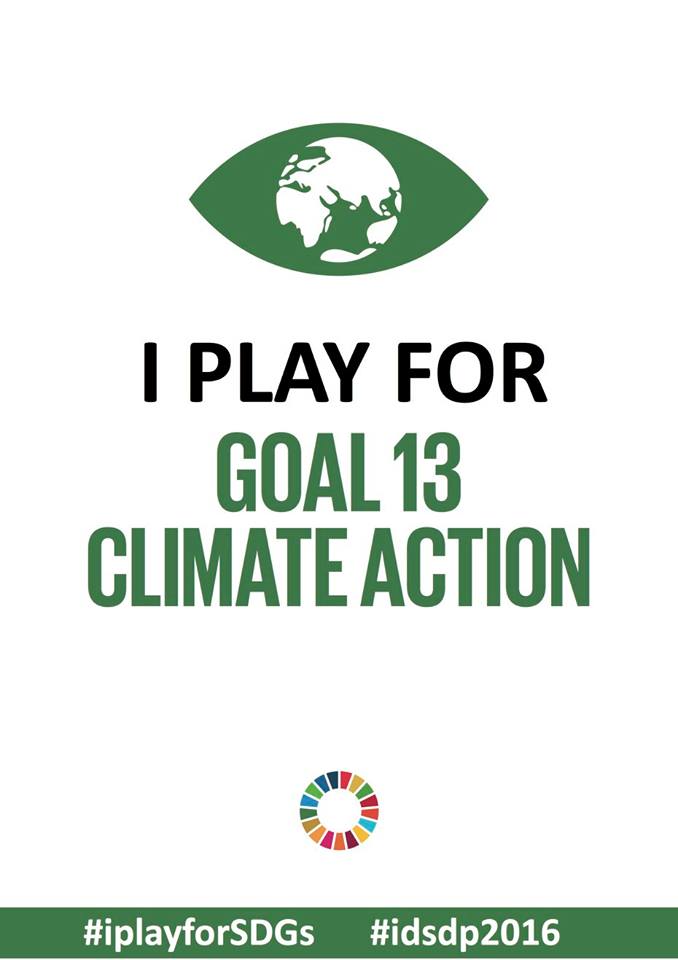 Video :  Video CreditsTo : UNOSDP Youth Leadership Programme
Published 11/03/16 by Mark McCluskey