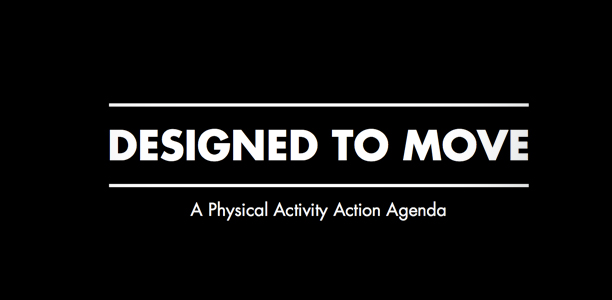 Designed to Move is a Call-to-Action supported by a Community of Public, Private and Civil Sector Organisations Dedicated to Ending the Growing Epidemic of Physical Inactivity
In 2010, Nike initiated a process with over 70 organisations to better understand the underlying issues related to physical inactivity and help consolidate the facts and findings on the topic. Their goal is to establish a unified path forward for action.
The American College of Sports Medicine (ACSM) and the International Council of Sport Science and Physical Education (ICSSPE) joined Nike to validate, refine, and publish the findings and action plan found in the DESIGNED TO MOVE report.
Sport 4 Development Ireland welcomes these initiatives for using sport based organisations as a means to address and forge a unified approach to solve an issue that affects millions worldwide. In this instance it is physical inactivity that is the issue. Physical inactivity has reached epidemic proportions and is growing at an alarming rate. It poses a major threat to the health, happiness and prosperity of individuals, communities, and nations.
Click the link below to go to DesignedtoMove.org:
http://www.designedtomove.org/en_us/
For more information contact us at admin@sport4development.ie.
The Sport4Development Ireland team