QUEEN ELIZABETH OLYMPIC PARK : 18 – 20 OCTOBER 2016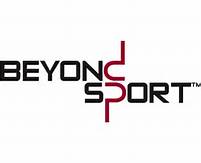 The Beyond Sport Awards, supported by Comic Relief promote, support and reward the best projects across the globe that are using sport for positive social change. Since 2009, Beyond Sport has had over 2150 entries into the awards from 145 countries. Beyond Sport has awarded over 160 projects for their innovations and social impact through sport.
Across the two days of the Beyond Sport Summit & Awards 2016, delegates will have the opportunity to celebrate projects from around the globe for their daring, creativity and ability to push boundaries in the world of sport for development.
On the final day, the Innovation Hub will showcase, in interactive ways, how sport is innovating to create positive social change. Guests will enjoy an all day, multi-zoned space full of inspirational speakers, cutting-edge technology and on-pitch activities – bringing to the forefront the new ways sport is being used to make a difference.
The 2016 nominees will show how sport is used to address key issues in:
Areas affected by pre-, current or post-conflicts situations
Communities affected by violence through criminal activity or local cultural/ ethnic tensions
Engaging people from various backgrounds affected by conflict
Creating lasting impact on the wider community
Some of this year's nominees include the following three projects:
The 'My Life is a Diamond' project uses sport to mitigate violence and promote peace in various regions of Colombia. The project was piloted in 2010 with Peace & Sport by using baseball as a means of intervening in the cycle of violence faced by at-risk youth. The project targets 6 to 17 year old males and females in four regions.
Coaches use analogies between baseball and life to develop and strengthen participants' abilities to respond to threats. Over 550 youth have benefitted from the project and it continues to grow thanks to support from various partners and the government.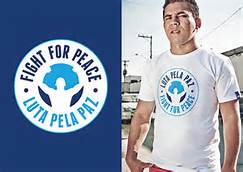 Founded in 2000 and located in Rio de Janeiro, 'Fight For Peace' uses boxing and martial arts combined with education to support young people in communities affected by crime and violence. Maré United uses the 'Fight For Peace' model in the Complexo da Maré neighbourhood of Rio de Janeiro, Brazil.
After decades of violent confrontations between openly armed rival drug factions, the police and the army: the young people of Maré are in need of support. Boxing and martial arts teach participants life skills while the education component provides them alternative learning environments. Participants gain access to work via vocational training and opportunities through network partners. They also benefit from social-support teams and develop their leadership skills through involvement with the Youth Councils.
Since 2001 PeacePlayers International has used basketball as a way to unite, educate and inspire young people in divided communities. Projects in Northern Ireland, Israel, the West Bank, South Africa and Cyprus have reached over 59,000 participants.
Basketball clubs in the PeacePlayers network use the sport to break down linguistic, religious and cultural barriers and tackle prejudice. Clubs also provide young people from marginalised and underprivileged communities training and educational opportunities.