This years celebrations for the International Day of Sport for Development and Peace (IDSDP) on 6 April, got off to a fantastic start here in Ireland.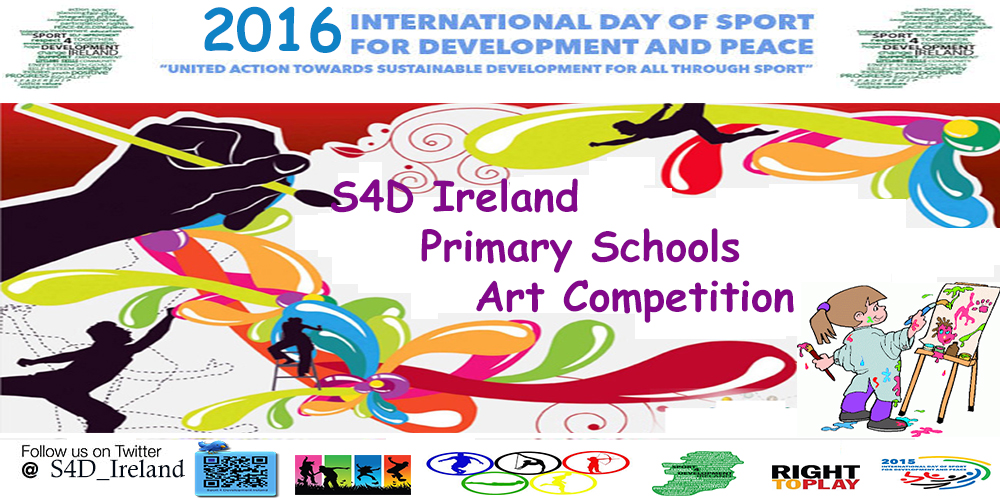 Firstly we ran our Primary Schools art competition last month to co-inside with the IDSDP day and we had an amazing response as always from schools throughout Ireland.
We would like to thank all the Teachers and Pupils for the time and effort they put in to produce the art work and most particularly for those which they sent in.
We were delighted with the calibre and diversity of entries and the interest from schools, both pupils and teachers, in what was the second poster competition for the IDSDP.
Below are a list of the entries and their Art work.
The winning Art Work has been selected and will be posted here later in the week once the winning Schools have received confirmation via post.
Trophies and Certificates will be presented to the winning schools later this month.
Sport4Devcelopment Ireland wishes to thank all the Schools, Principals, Teachers & Students for taking part in this the second Art Competition for IDSDP 2016.
We look forward next years competition and we invite all Primary schools throughout Ireland to take part in next years competition.
School One: St.Finians, Clonaly, Co.Meath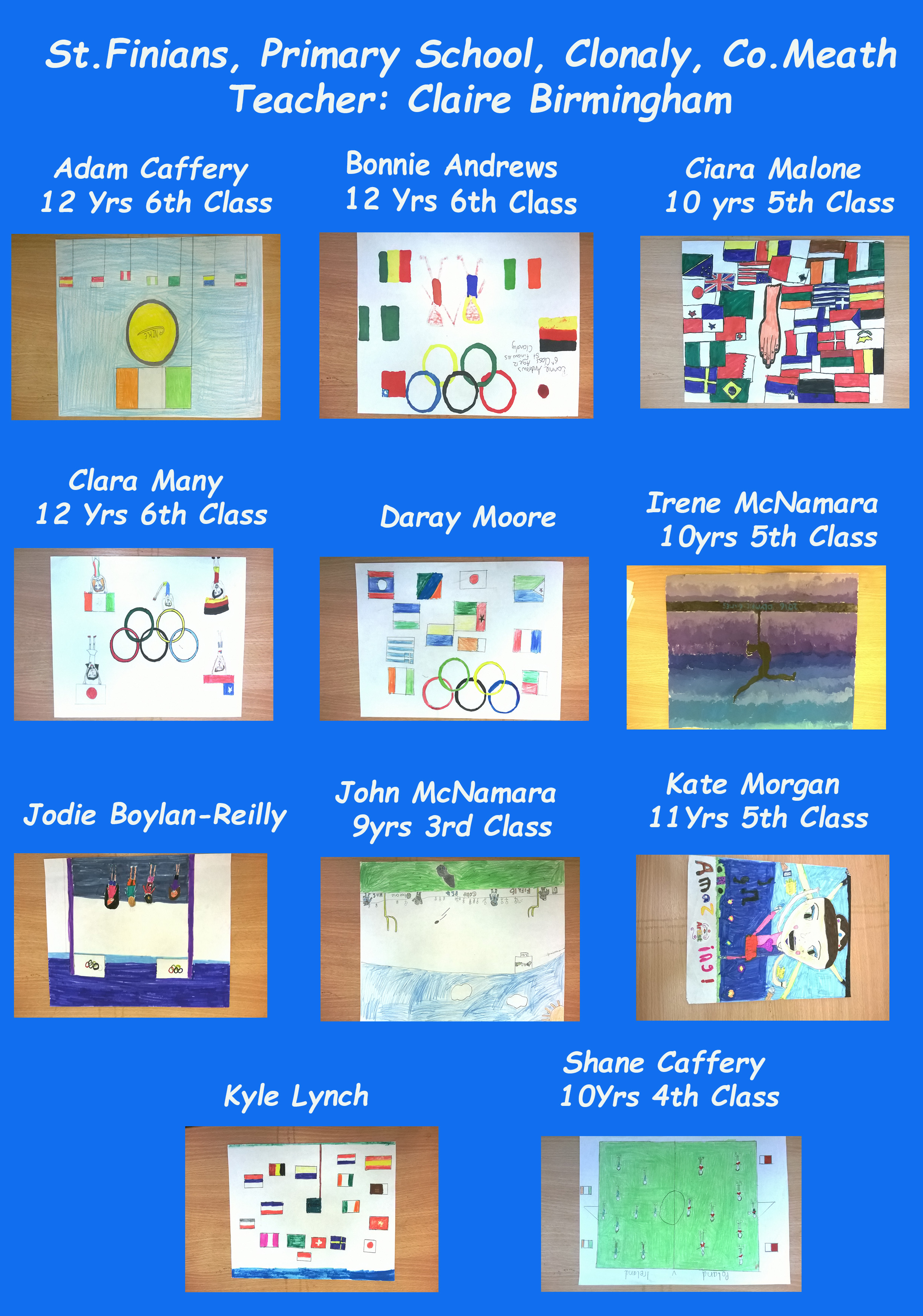 School Two : Kilternan Church of Ireland National School, Dublin 18
School Three: Hollywood National School, Co.Wicklow
School Four: O.L.G.C, Special Needs School, Innismore, ballincollig, Co.Cork
School Five: Our Lady of Mercy, National School, Pearse Rd, Co.Sligo