Socrates – a project using Football 4 Democracy
A SARI project called Socrates has been announced by SARI today, the same day as the General Election has been called. Socrates is a voter and political education project that used football as a campaign tool to increase political engagement of members of migrant, traveller, roma communities in Louth. It will also encourage leadership and confidence in ethnic minority groups.
Video courtesy of  SARI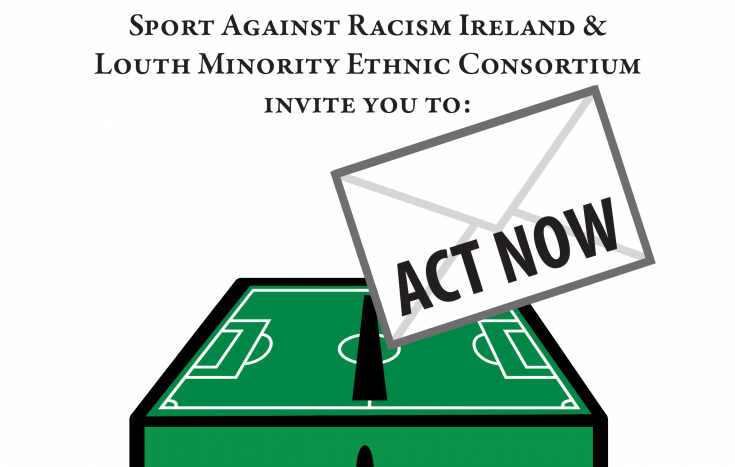 The project incorporates political and voter education workshops with street football awareness raising sessions, which involves football penalty challenge and football freestyle in Ardee, Drogheda and Dundalk in 2016.
Sport Against Racism Ireland is the pioneer of  the Socrates programme in the Irish Republic. This pilot is organised in partnership with Louth Minority Ethnic Consortium (LMEC) and partly funded by the Community Foundation of Ireland. Following successful completion, we will look at developing the campaign nationwide.
Socrates F4D is inspired by the former captain of Corinthians FC in Brazil known as Socrates. He lead an ideological movement recognised in Brazil as one of the most important actions in the struggle against dictatorship, military regime and in support of Democracy. It is the only movement of this type in a football club known to this day. SARI is particularly interested in hearing from Cointhians fans based in Ireland to act as volunteers.
For details of the programme schedule please Click here